Industrial Roller Shutter Installation – Doncaster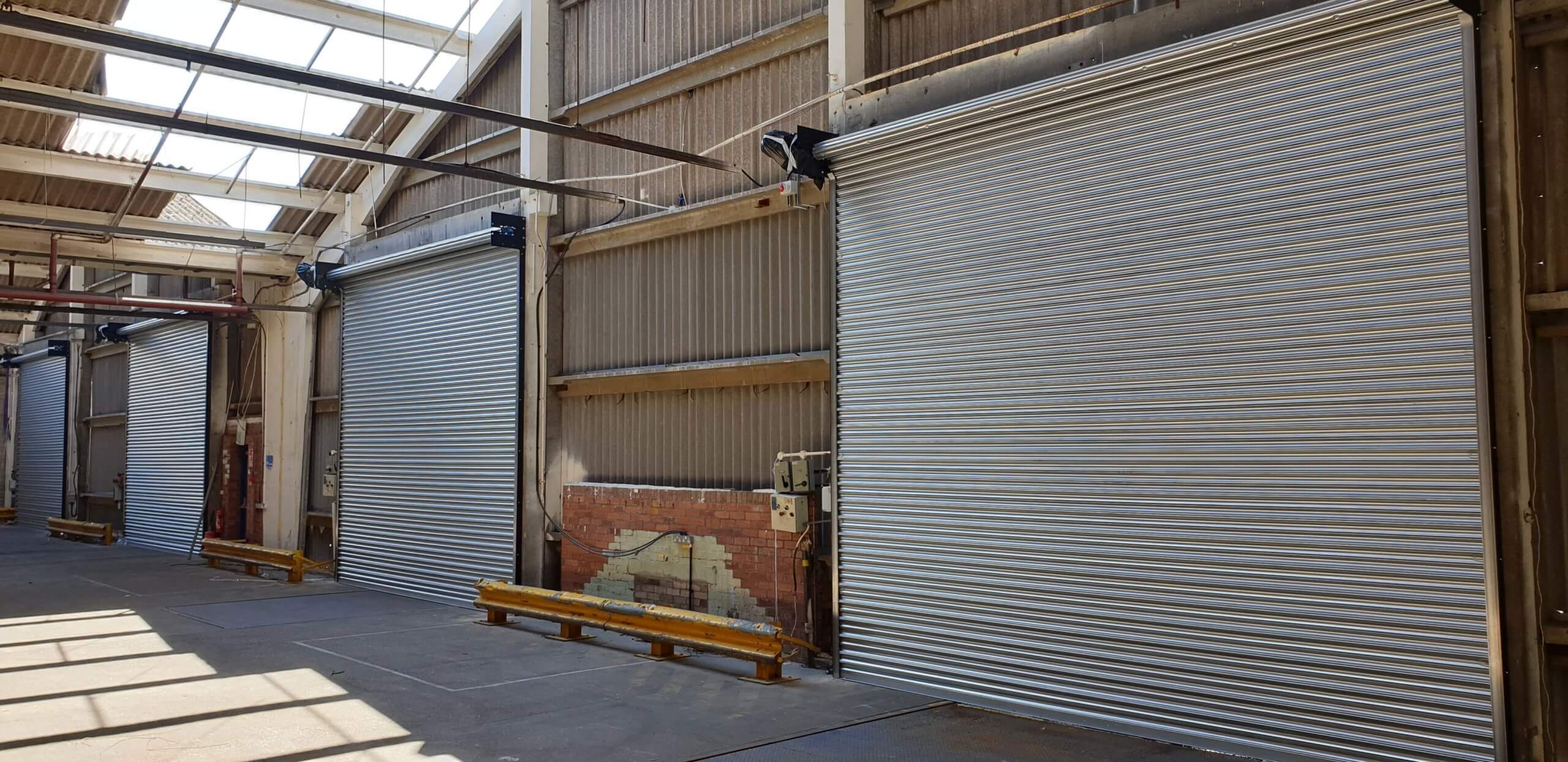 The site is an old warehouse that was built in the 1950s and was undergoing refurbishment for a new distribution hub, but before any of this work could start the site needed to be secure with full access, all but one of the existing loading bay doors was working when we surveyed the site, by the time our installers arrived none of the loading bay doors were operational.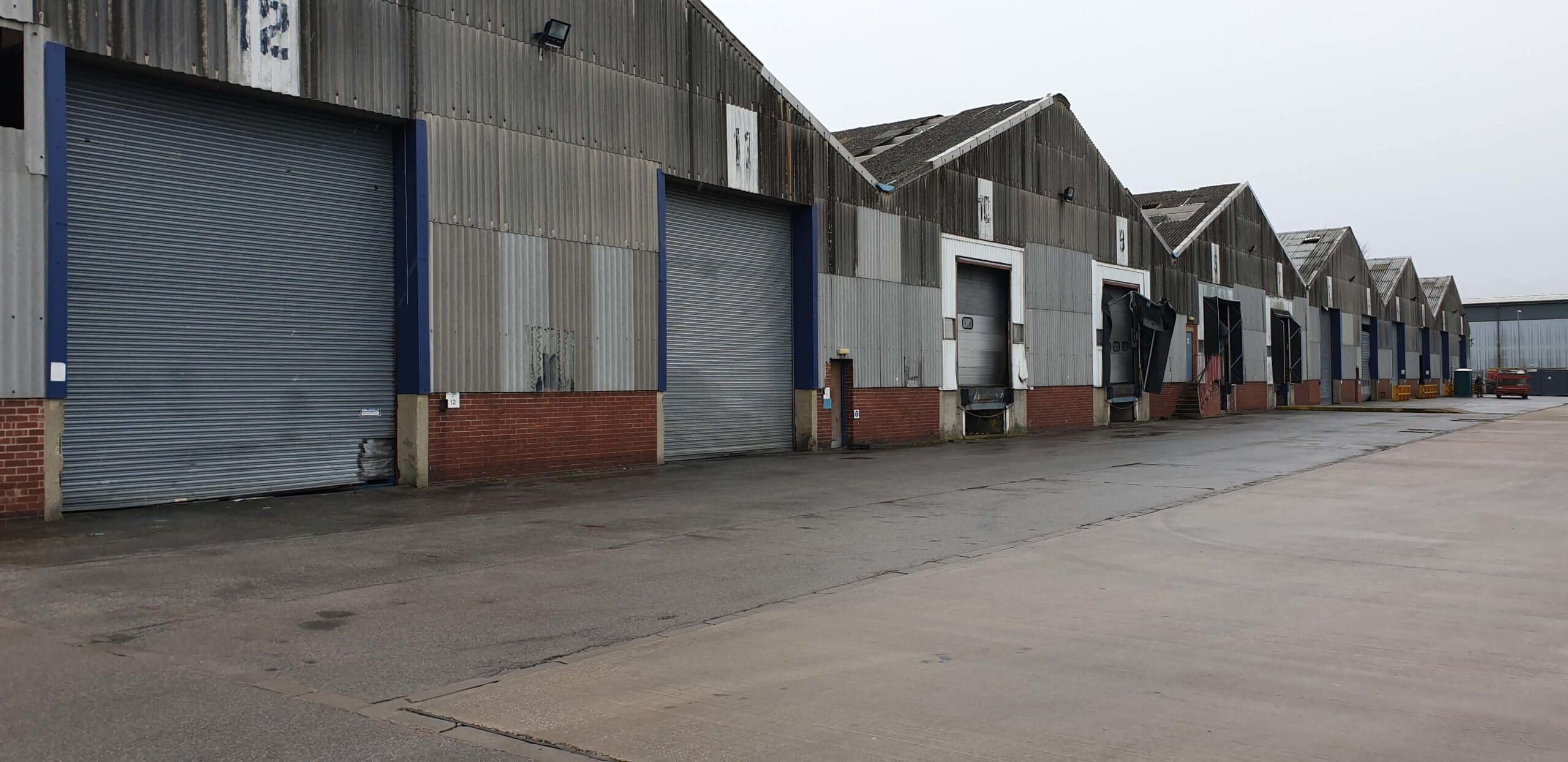 The old doors were a mixture of roller shutters from the mid 1990's and sectional doors for the early 1980's, all beyond their end of safe working life and needed to be replaced before the new industrial roller shutter installation could take place. Combat Doors arranged for the safe removal and recycling of the old roller shutters and loading bay doors, and there was a lot of it!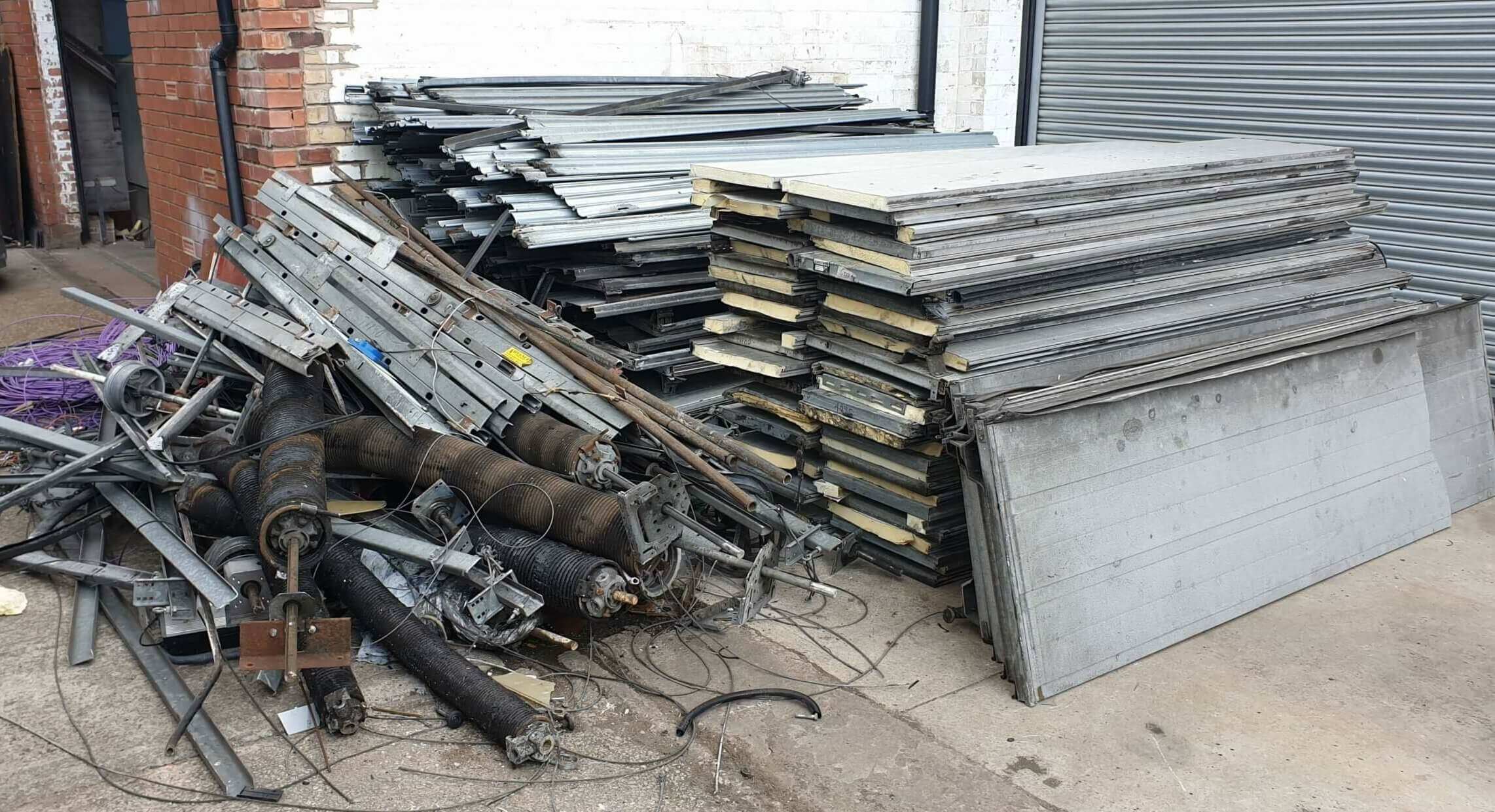 The manufacturing process took around 6 weeks from start to finish, when the steel first arrived it dawned upon us the size of this project, a lot of cutting, welding, drilling and riveting was involved to create the doors, but this is something we have been doing for over 25 years!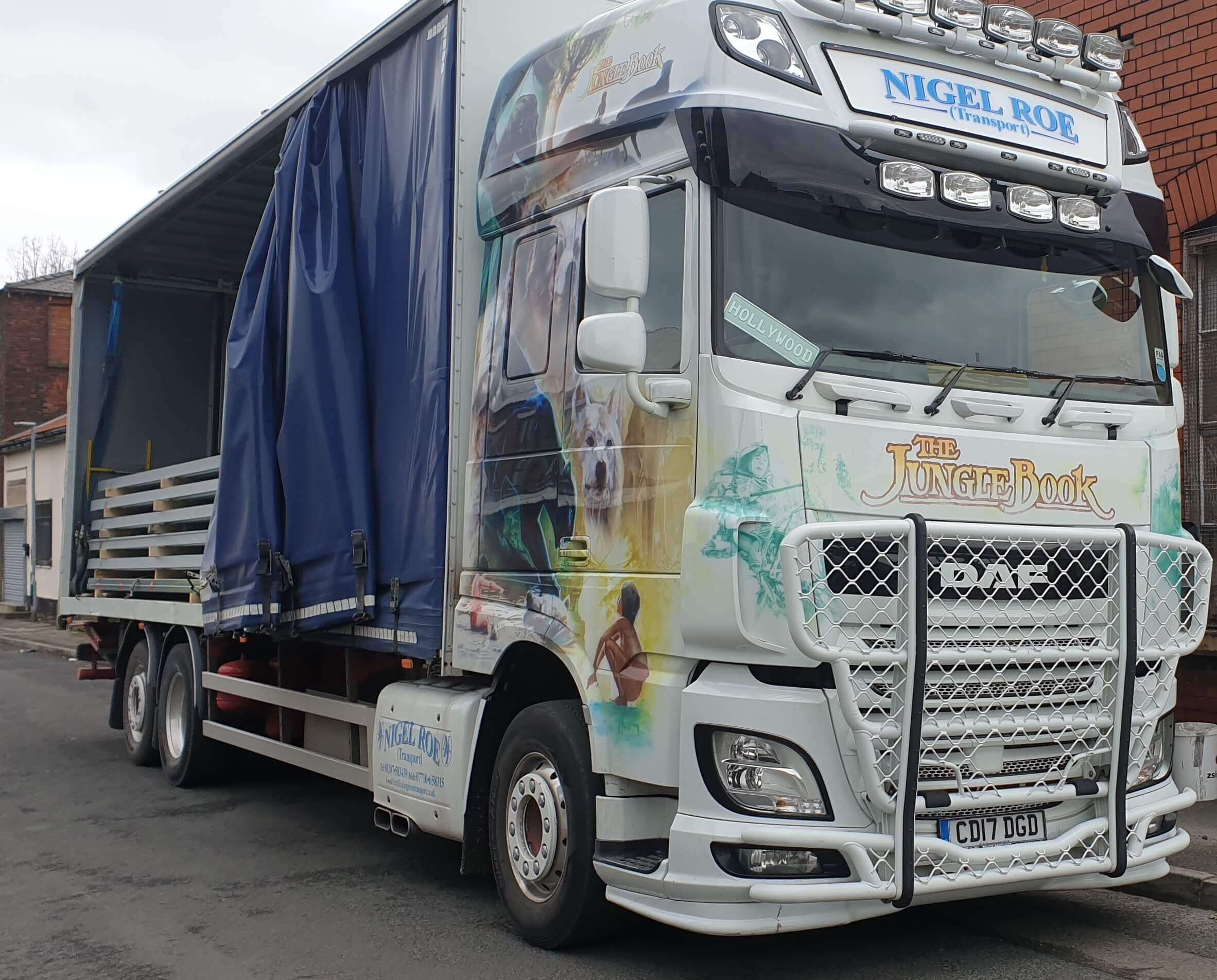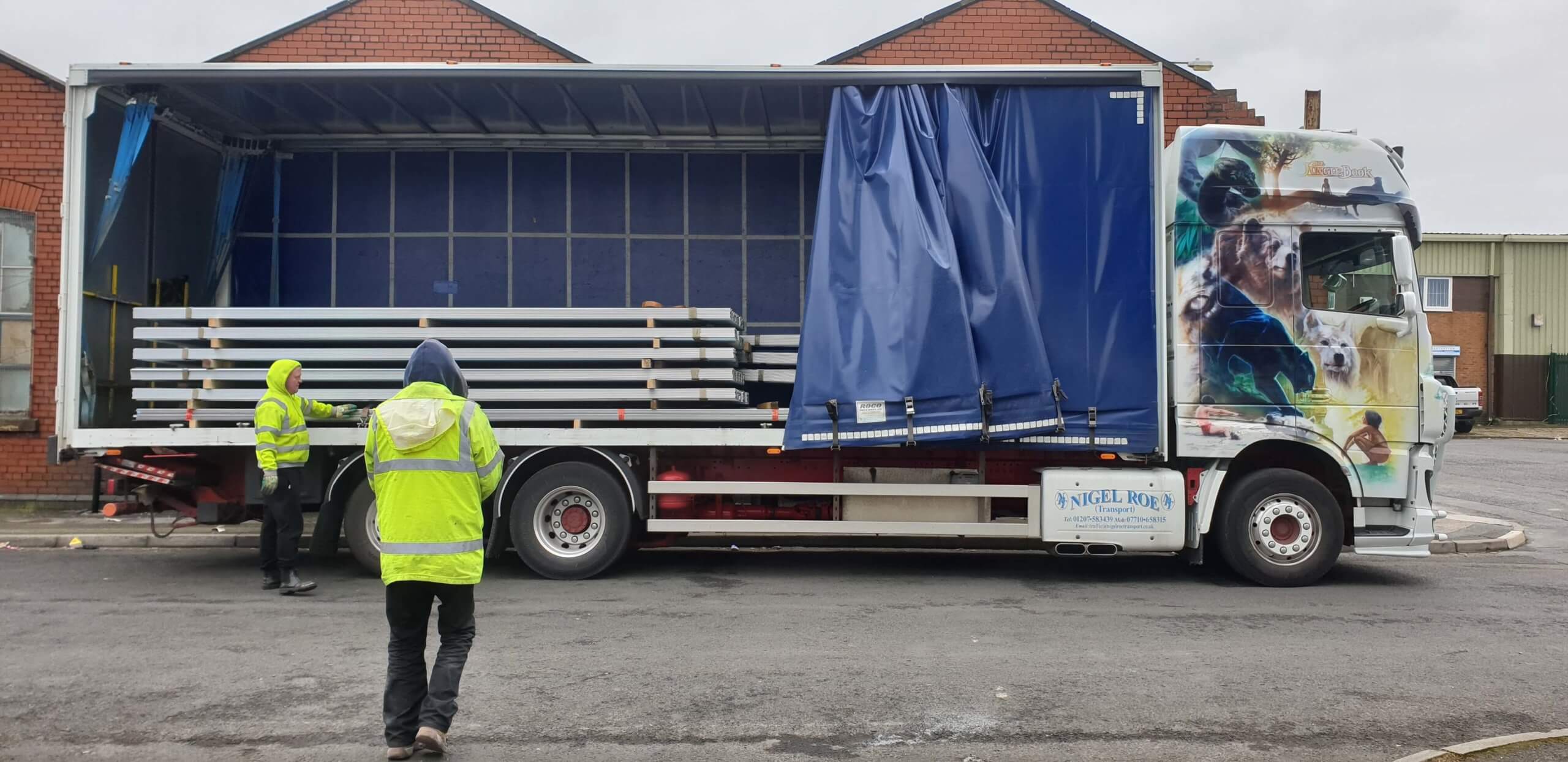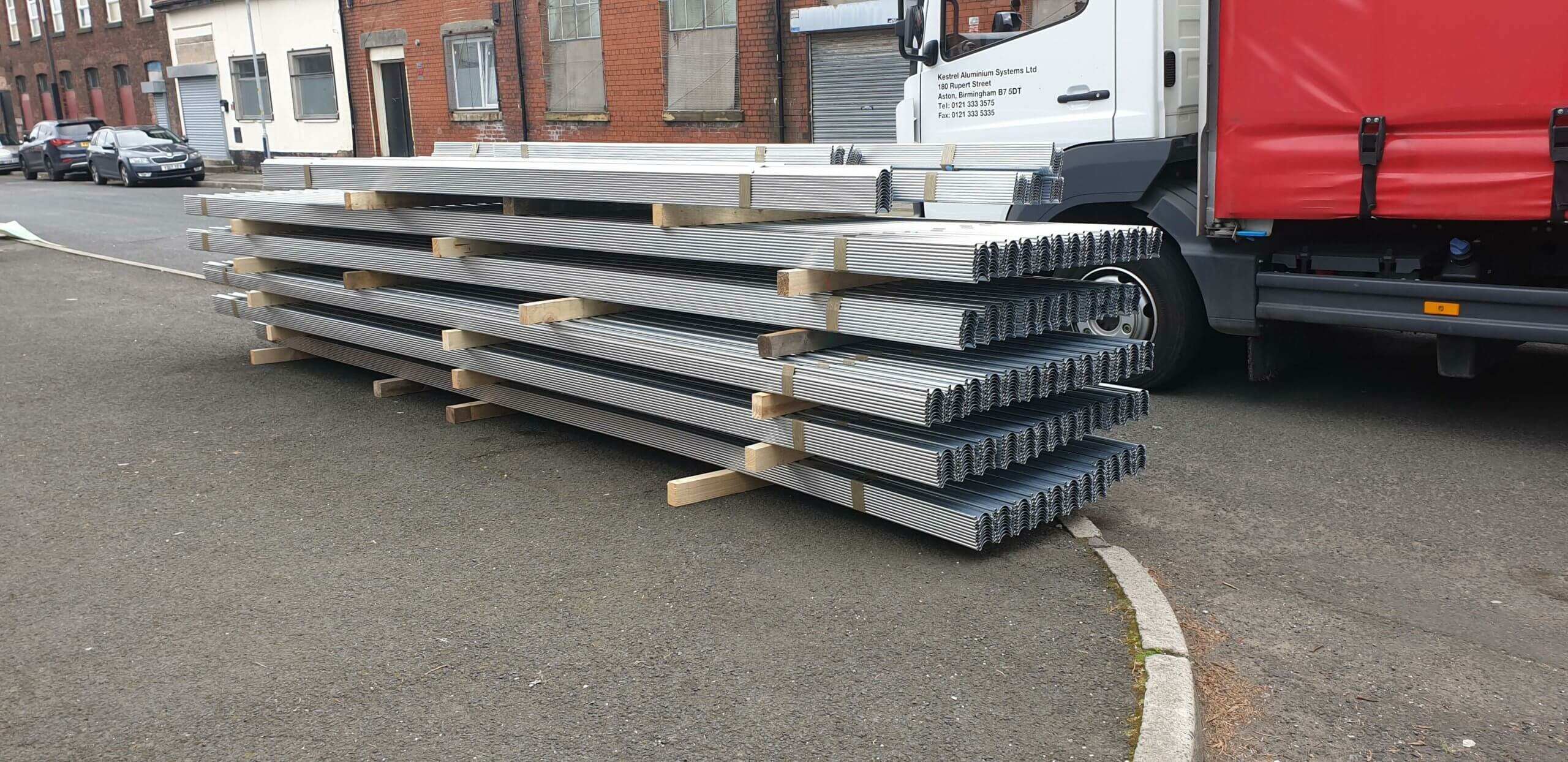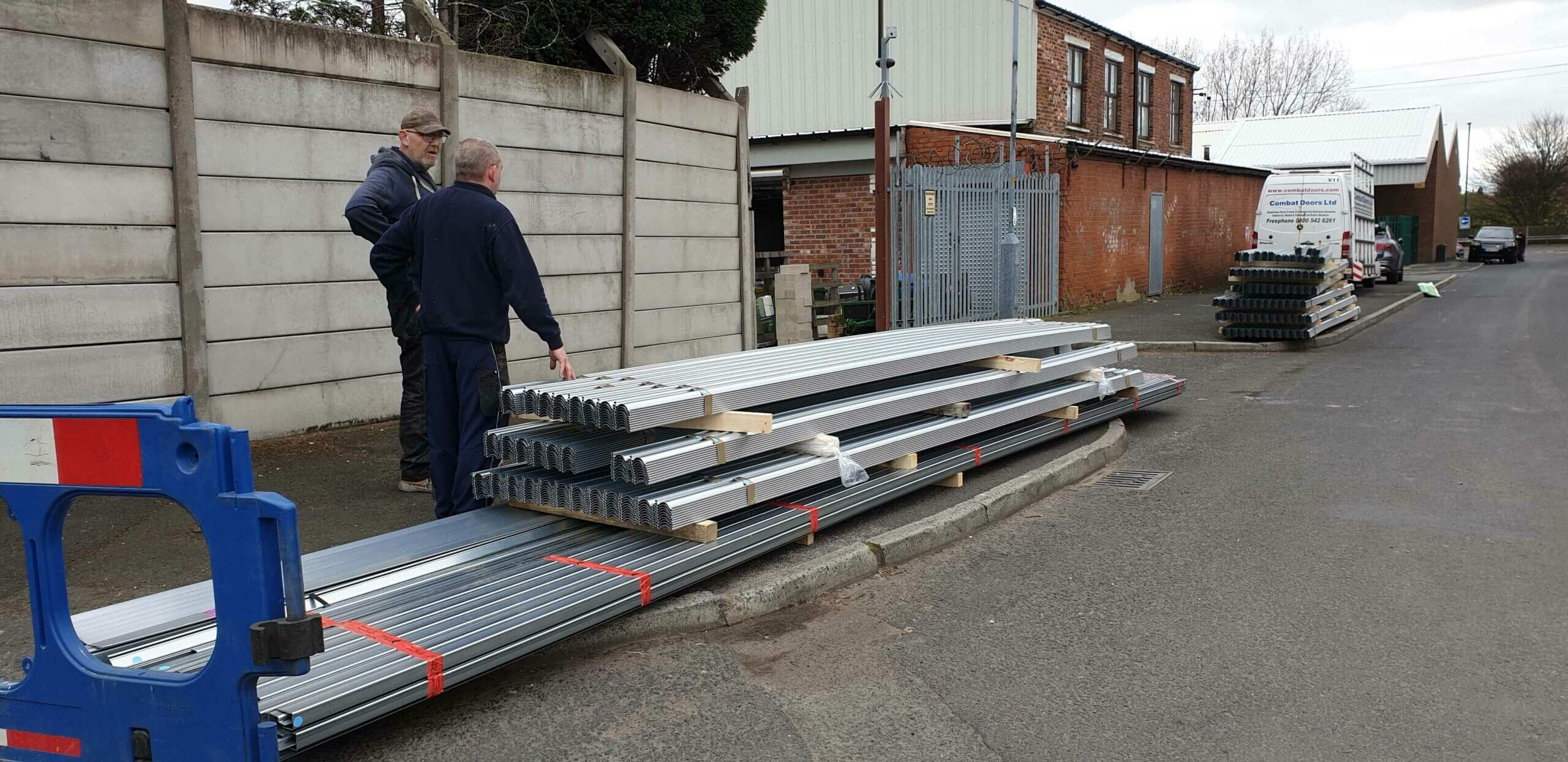 Once the roller shutters had been manufactured we arranged for transport to get the doors from our Manchester factory over to Doncaster.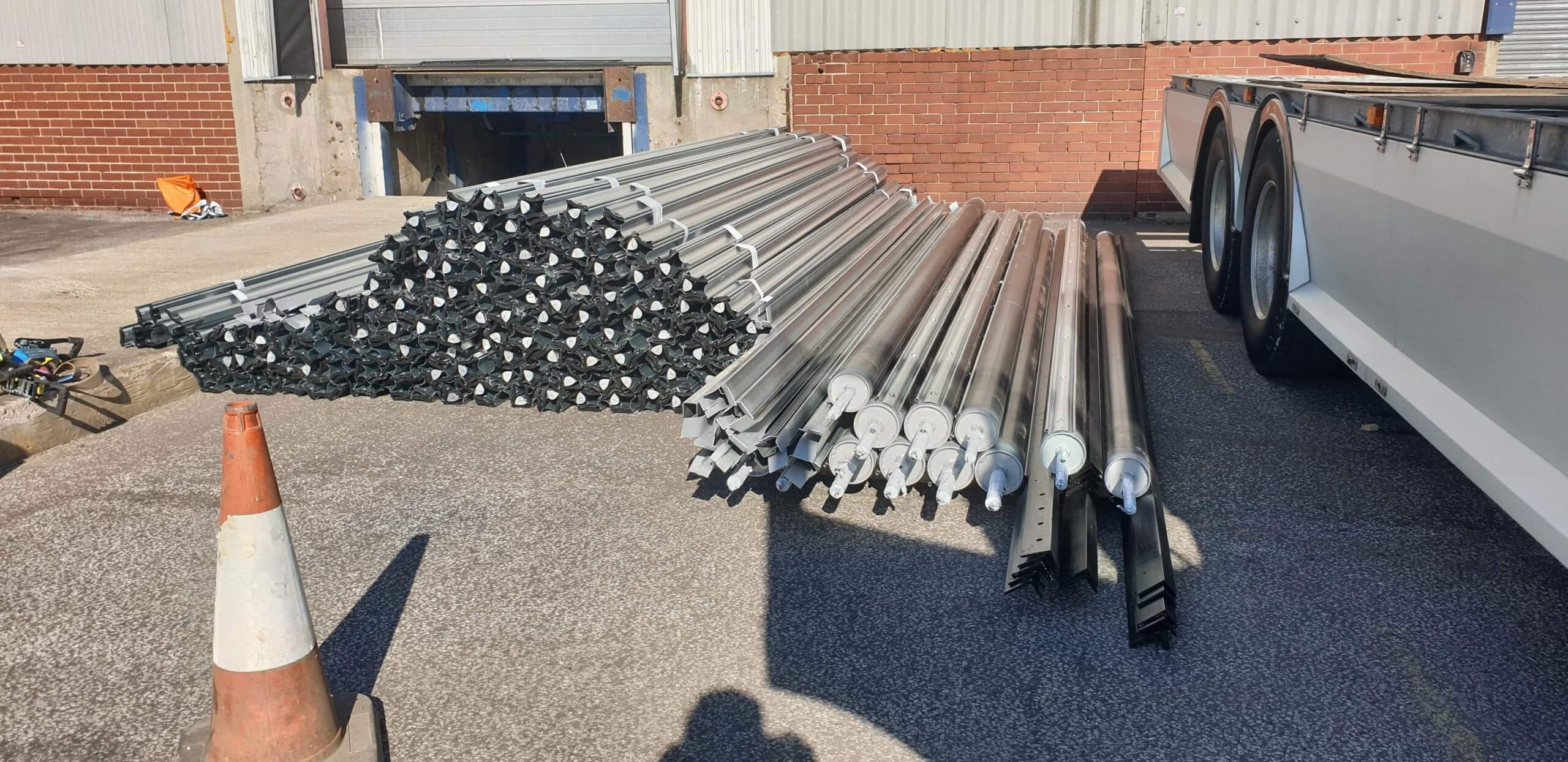 Once the roller shutters had arrived on site we set about the installation, working from one side of the site we worked our way along the factory installing the new industrial roller shutters.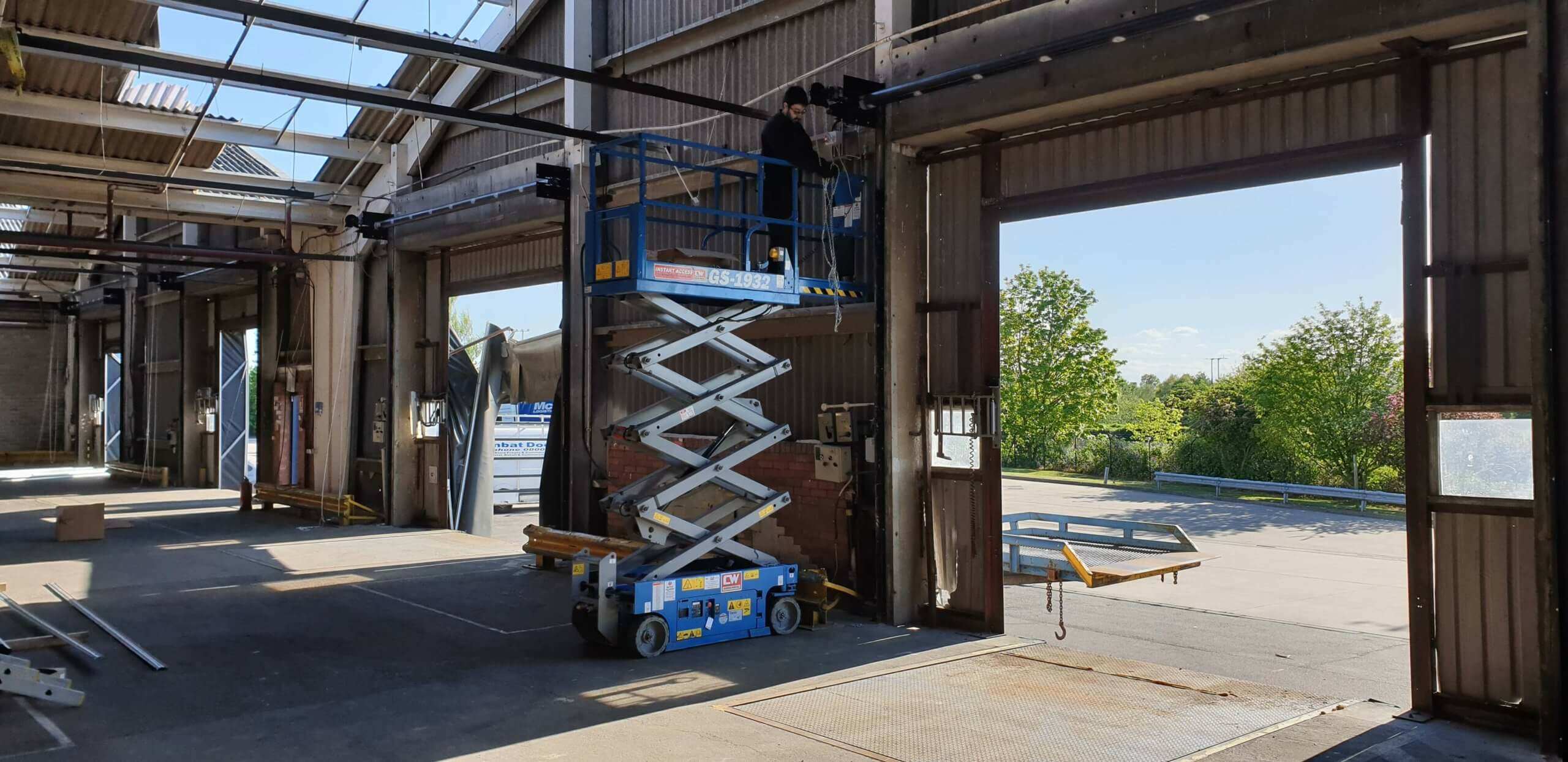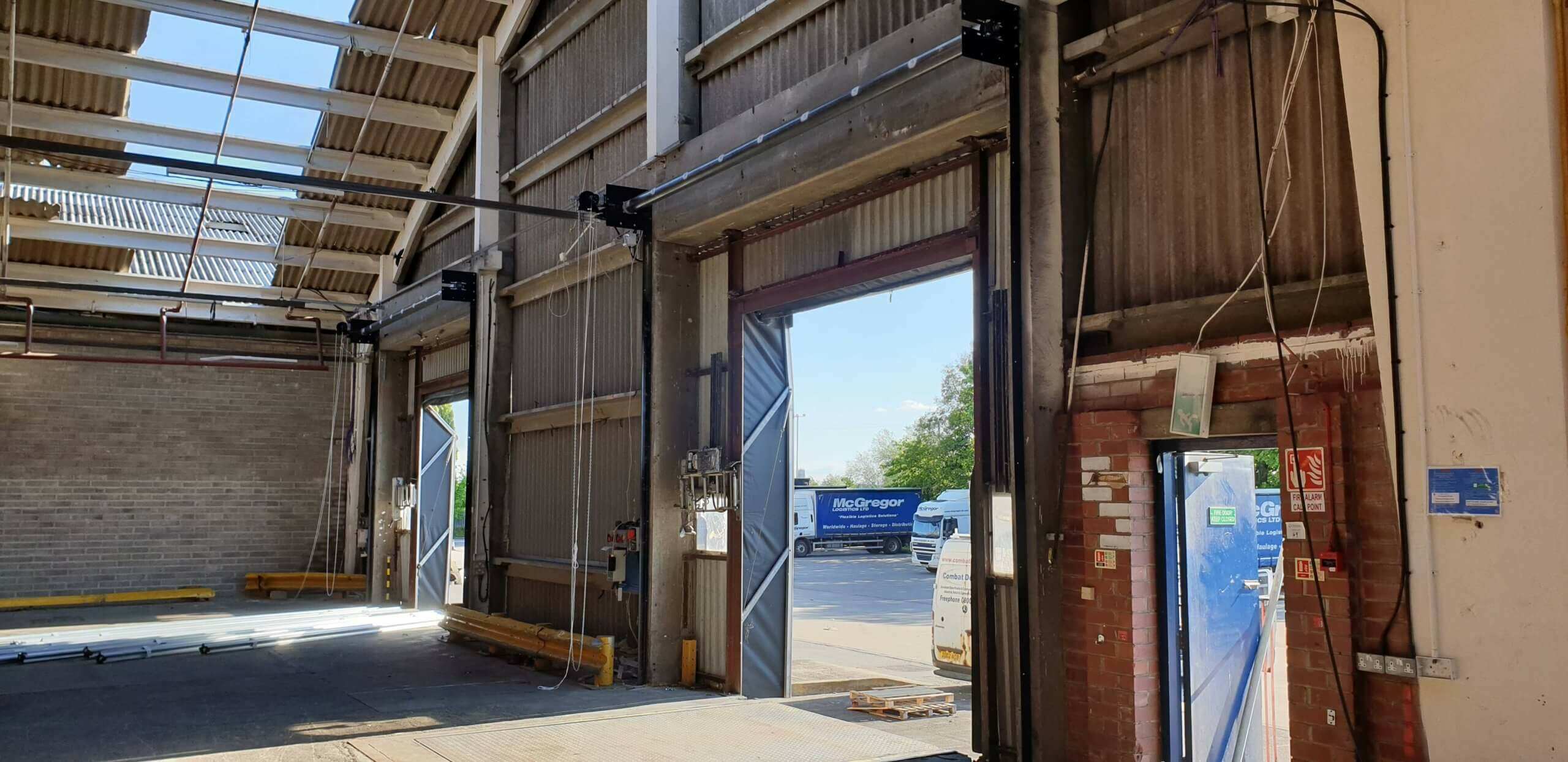 The weather was especially nice during this time and we worked late over a couple of evenings.
A fitting photo to one of our oldest vans in the fleet just before her retirement, this van served us well for over ten years!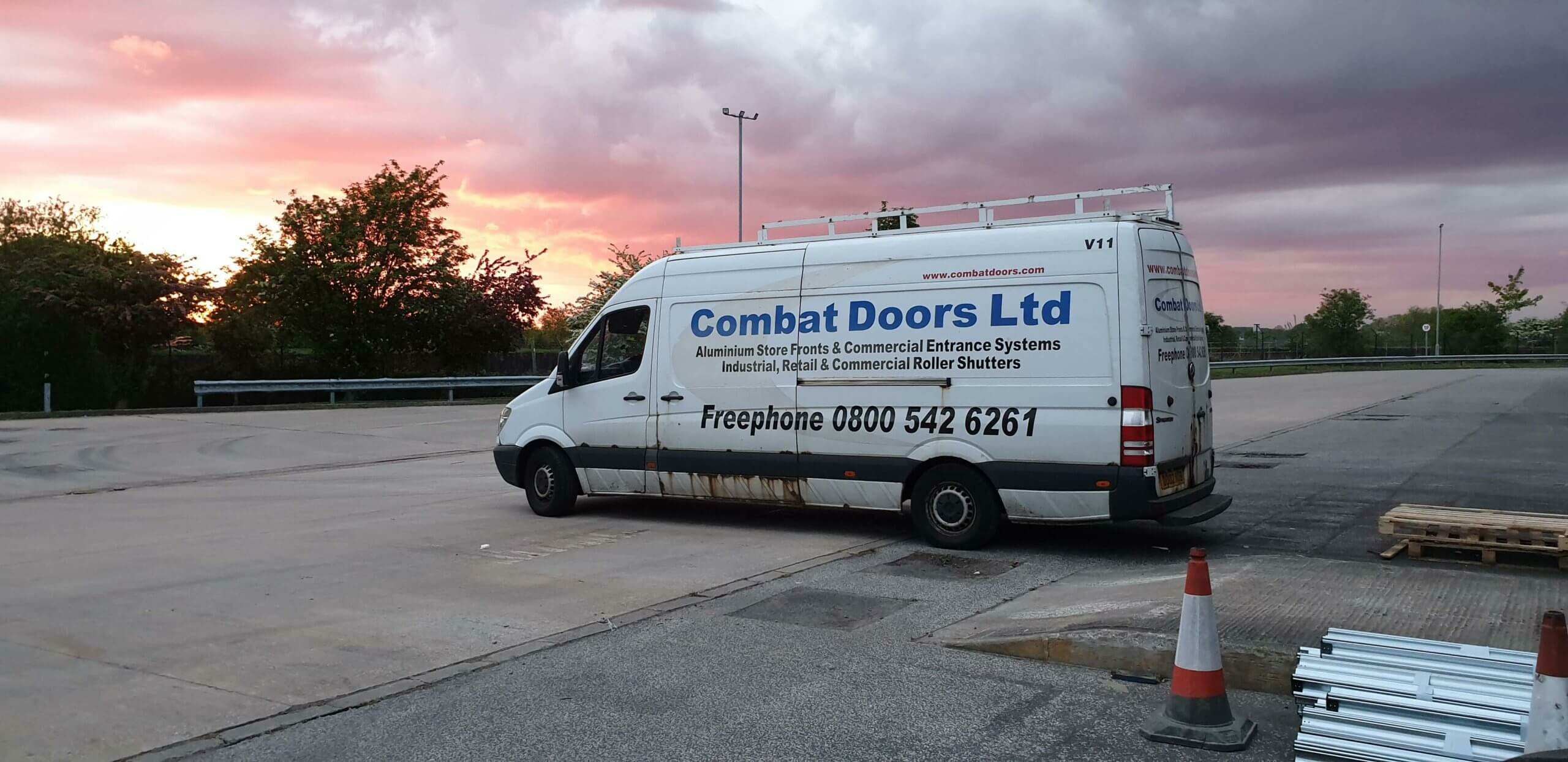 As we neared the end of the installation the final work was being carried out, this involved setting up the motors and controls and rigorously testing each door before handover.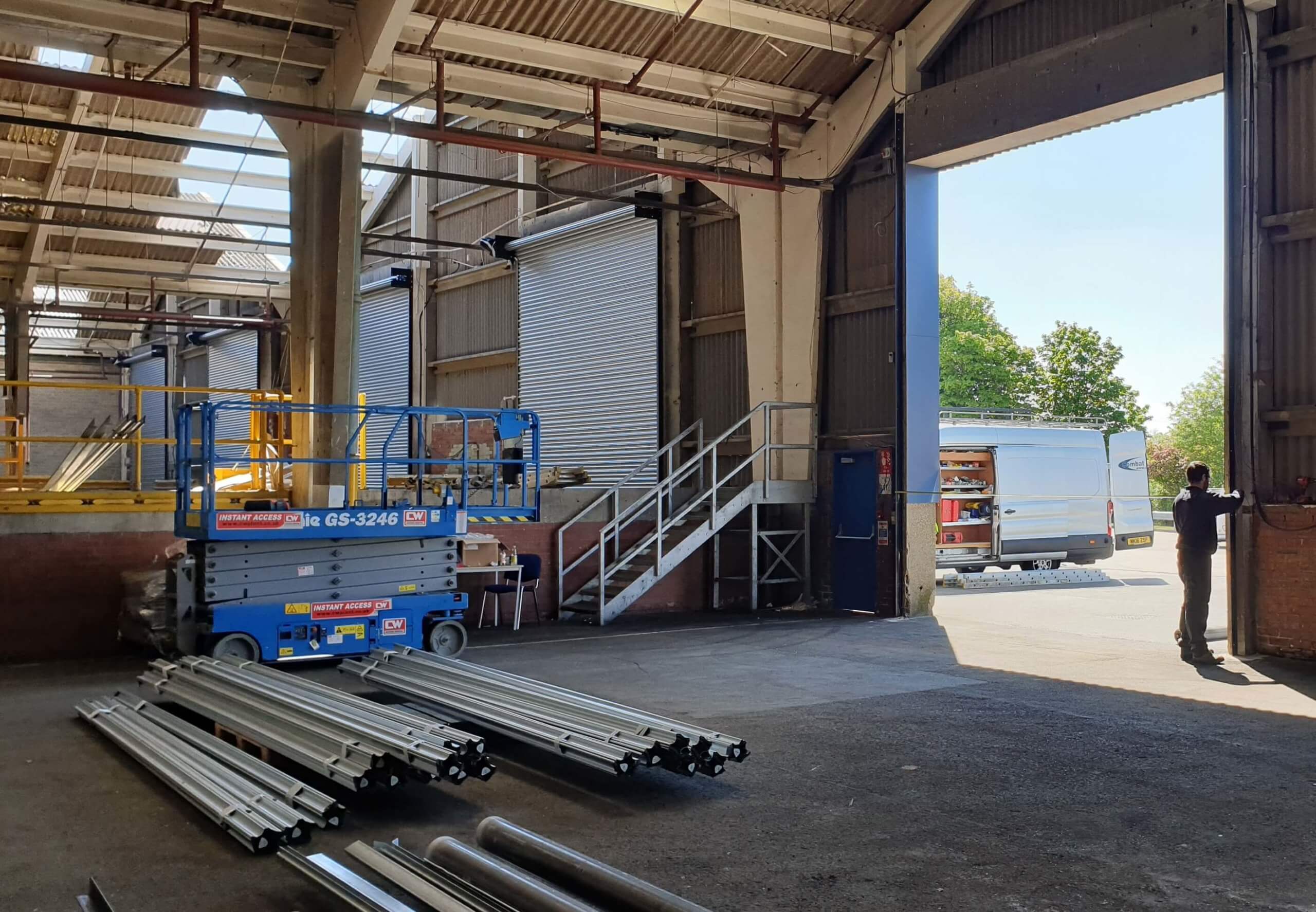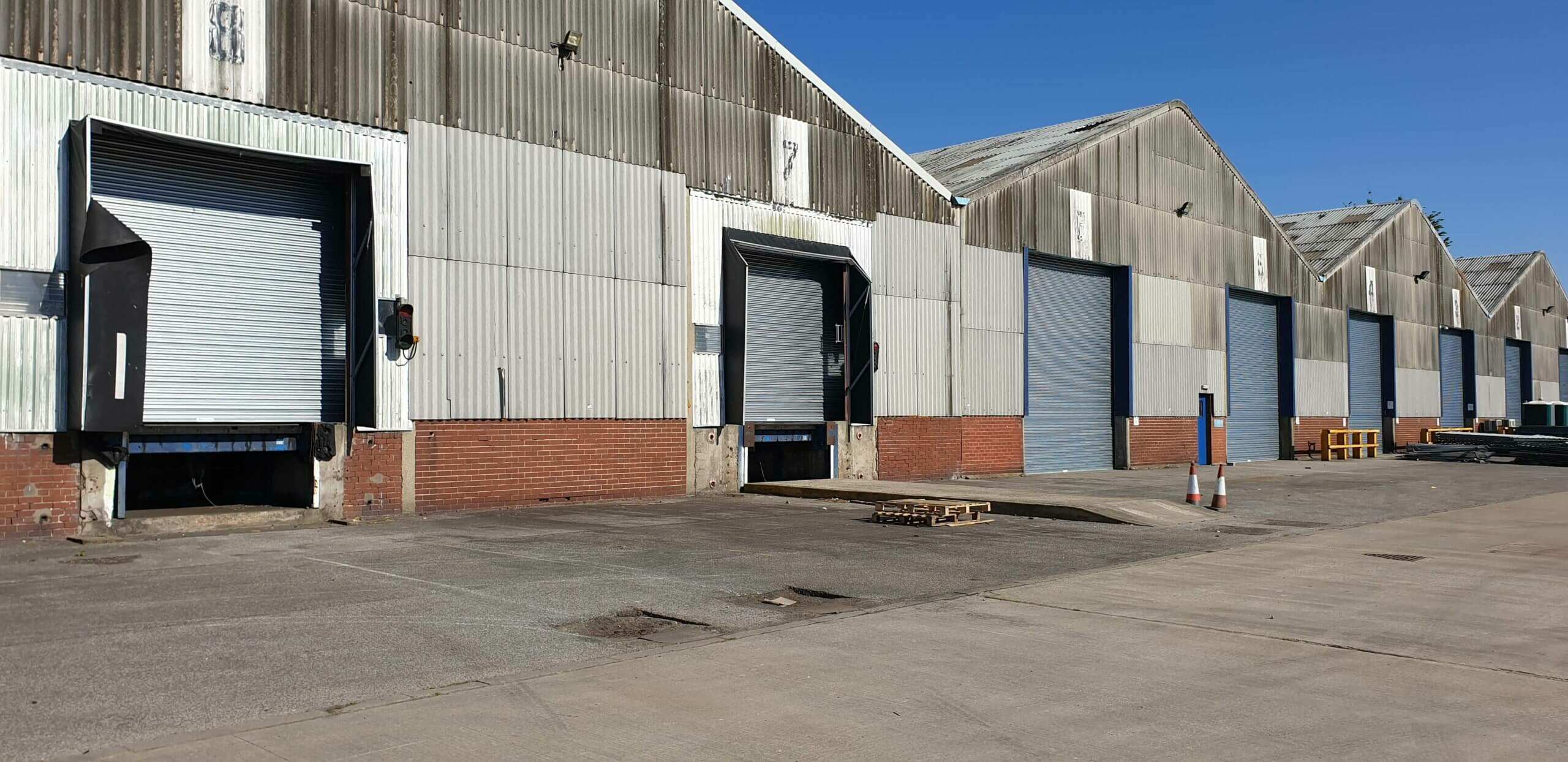 In total the manufacture time took around 6 weeks and installation was completed within 10 days. On time and on budget!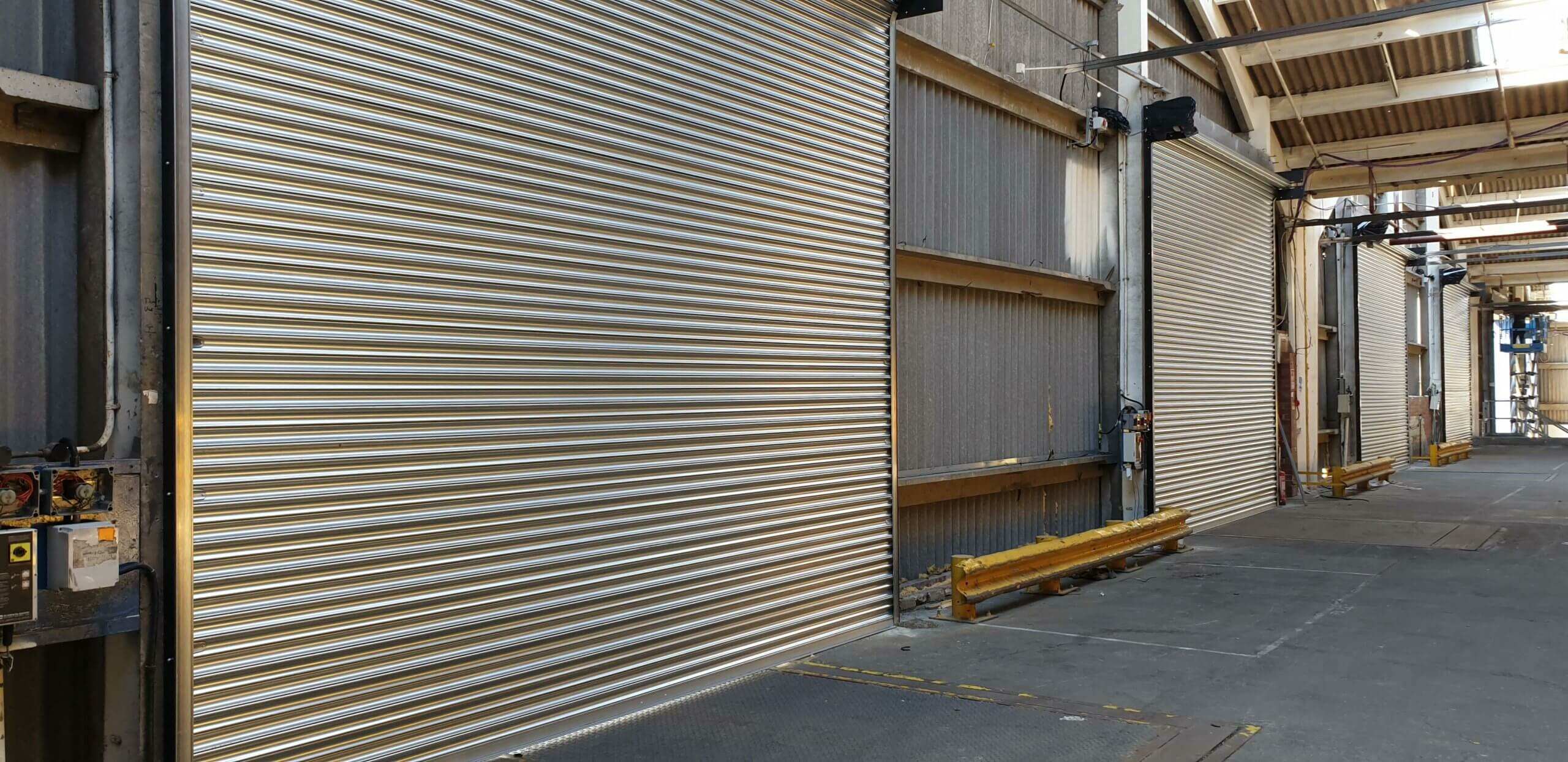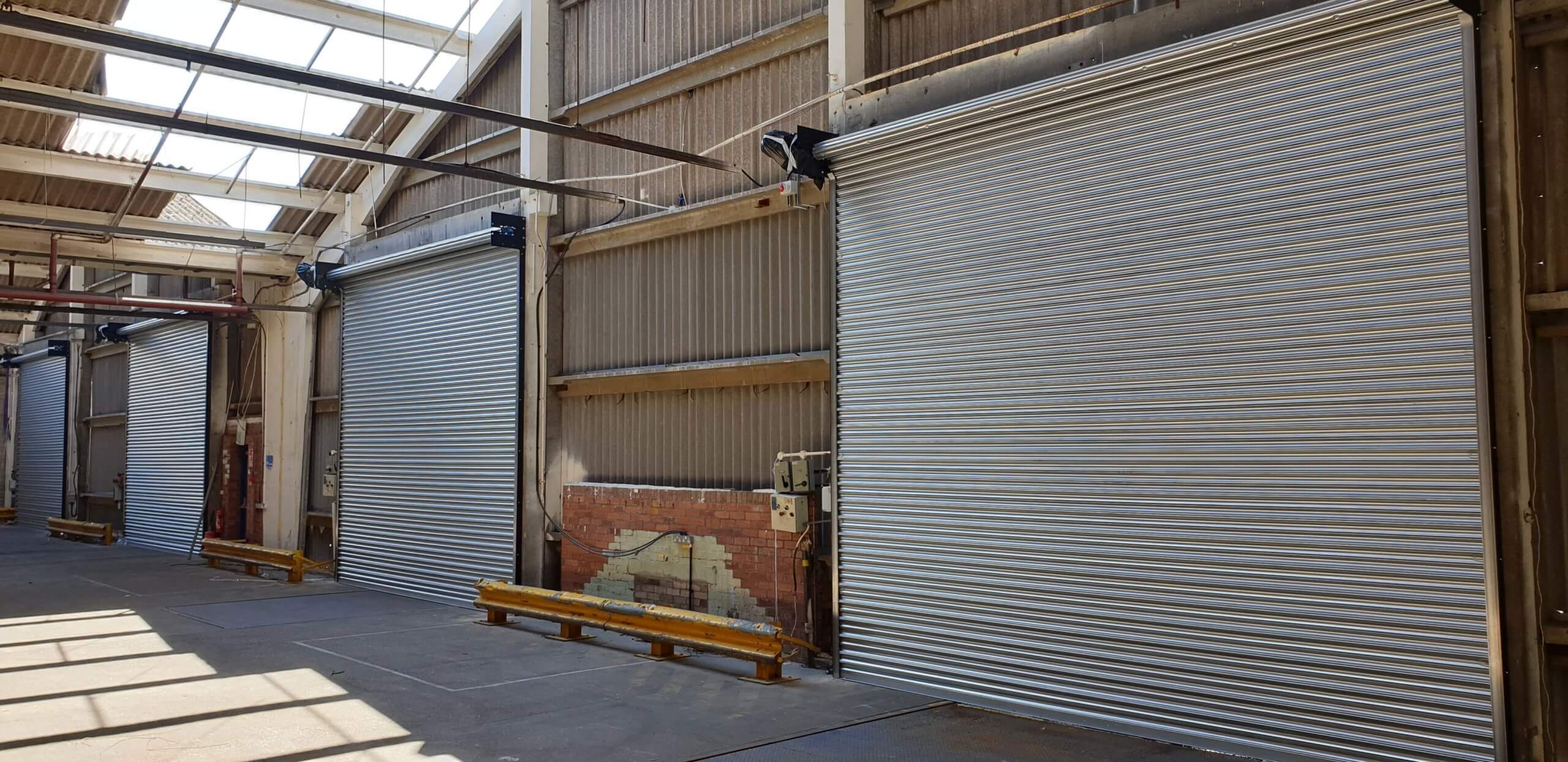 This is one of many projects that we have successfully completed over the past 25 years, If you would like any advice on industrial roller shutters or any type of commercial door please feel free to contact us.